NOOOOOOO, I forgot that today's Easter!
Shame, and i wanted peeps and choco bunnies. These only come once a year >_<
Hopefully they would still have it at the grocery store.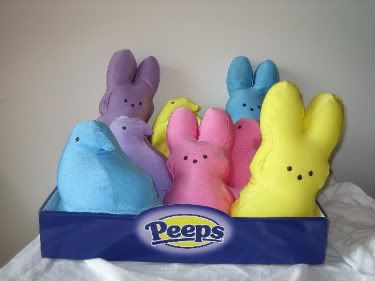 Hah! Peeps stuffed toys, I just love little figurines, hair clips, clothing, stuffed toys and etc based on candy/food. When i was younger i went to my Uncles house and he had little food miniature as magnets! I was so obsessed with them i tried to make small food made out of clay too. Now with the internet, i realize people already make that stuff with polymer clay or just buy them plastic and in those little collectible boxes!

Like these!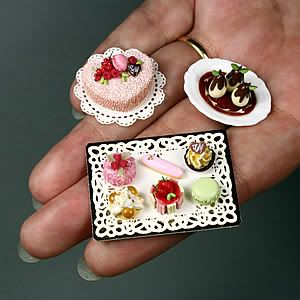 I love this pic, They could be even used as doll house miniatures!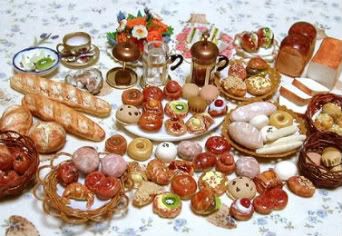 Or they would put the silver loops thingy and they immediately become charms, necklaces, earings, and etc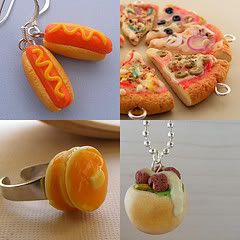 I'll get into these kind of stuff more when i talk about my hobbies!

♥♥♥♥♥♥♥♥♥♥♥♥

Oh, and Question!





Does anyone have a paypal? I keep bugging my parents to get one but they keep saying 'no'. And they're not even the type to keep nagging to and the immediately give in!
It's either an 'Ok' or 'Maybe' or a dead on 'NO'
They don't even consider getting it
Maybe they'll get it when i find something i sort of need eventually leading them to getting a Paypal! perfect plan?

So anywho, How'd you get your first paypal and what made you want to get it?
It's sad how i have lots of things i want on the internet and not be able to get it. I really don't want to force myself into buying things that the crappy malls around have.


♥♥♥♥♥♥♥♥♥♥♥♥

An earthquake happened here in Socal just a while ago @_@