Spring starts tomorrow On the 20th of March
So it's time to take out the dresses and short shorts we've been keeping during the winter! I've been collecting summer dresses and fitting stuff like rompers for the past months when it was very cold. I would wear those, but it just didn't feel right. Like not in the way I would be the only one baring my legs, after all no matter how hot or cold, wet or dry, there's always some chick who would be wearing super short shorts. But anyway, It wont feel right in a way of how used to jeans i am!

Maxi dresses! I kinda want them, even though I'm short and i have a feeling I'd drown in them even with high heels.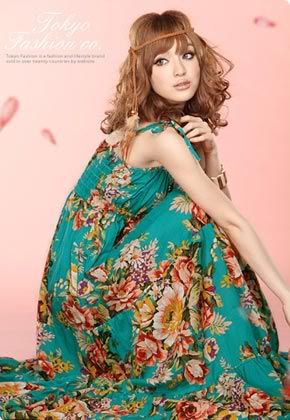 Do you think Maxi dresses look too beachy and something you'd wear at home? I've been seeing pictures of celebs wearing maxi dresses and it's convincing me to wear one to school even though i would never wear it since my classmates only see the combo of top+jeans, short shorts+knee highsocks from hottopic(ugh, -_-;;)+shirt , high waisted skirts, and yea you get me!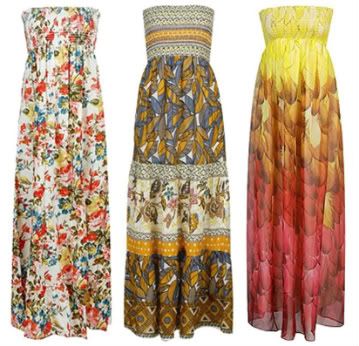 Its Nicole Richie! I love her style and she's so fashionable even when she was pregnant!

♥♥♥♥♥♥♥♥♥♥♥♥

And I'm recently obsessed with a brand i could never buy from until i grow older and get an actual job, either that or I save up, but we all know me+saving up=impossible.
It's Rebecca Taylor that i want! Heard of it before? awesome! Haven't heard of it yet? Click the link!
Rebecca Taylor
But here's a preview of the amazing(expensive!) stuff anyway if you're too lazy to click on the link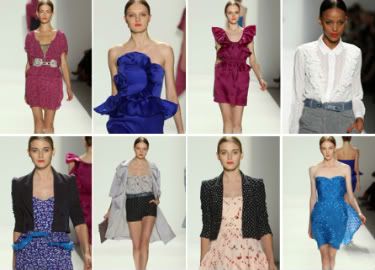 The line has rompers and printed blazers and stuff! I just love it when designers give classic pieces a modern twist by making things like blazers into printed blazer or a denim blazer. See, diff materials, diff print? I think it's genius, But it could easily go wrong and look granny-ish.

♥♥♥♥♥♥♥♥♥♥♥♥


So i went to the forever 21 site and saw this!




This really remembers me of a Rebecca Taylor dress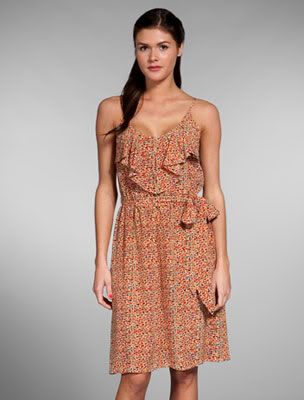 There was another picture somewhere, i forgot where it was,anyway the Rebecca Taylor dress was belted and the Forever 21 dress looked exactly like it! It's old news that Forever 21 is kind of a copy cat, getting sued by Harajuku Girls and having forums by sites like Threadless.com claiming Forever 21 stole their designs and all, I kinda want the dress anyway.

♥♥♥♥Still finding the perfect blazer that fits my body type!